Dota 2 Champions League Season 5
"Dota 2 Champions League is back with Season V! Best teams from Europe, America and China will clash for the title of a new D2CL champion. The bundle contains the D2CL Season 5 ticket, the Regalia of the Sol Guard set, the Slark Crawblade weapon, and D2CL Season 5 HUD and Loading screen."
Prize Pool Information
Base Prize Pool
Contributed Prize Pool
Total Prize Pool
Percentage Increased
Prize Pool Distribution

$50,000

$29,504

$79,504

59.01%

$39,752

(50%)

$19,876

(25%)

$11,926

(15%)

$7,950

(10%)
Daily Prize Pool Tracking Graph
More Information
Finished Tournament
Premium Tournament
Additional Items
Item Bundles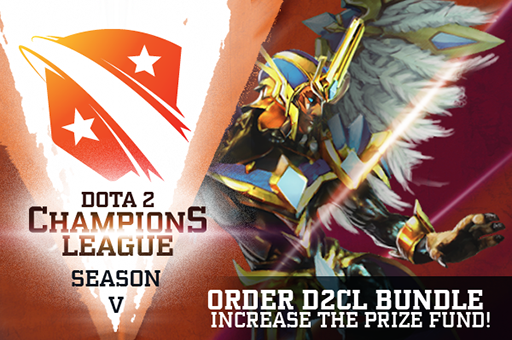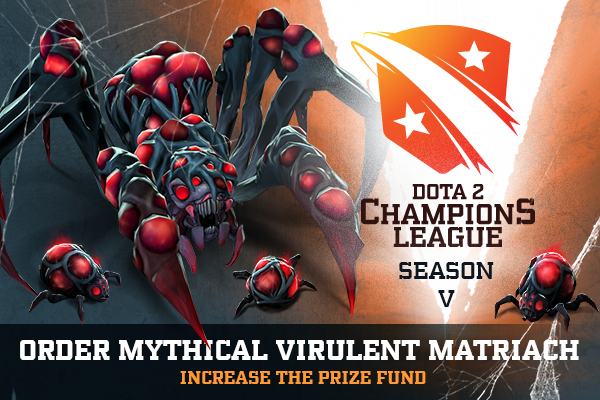 Virulent Matriach
10% of the proceeds of each sale contributes to the tournament prize pool.
Related Tournaments